Have you heard about sexual harassment? But still not clear what it is? You're not alone.
A 2022 Kingston & Richmond Youth Council survey showed that many of the 300 boys and young men who answered were unsure about which words and behaviours were regarded as "going too far". Make sure you are clear about sexual harassment.
Our survey showed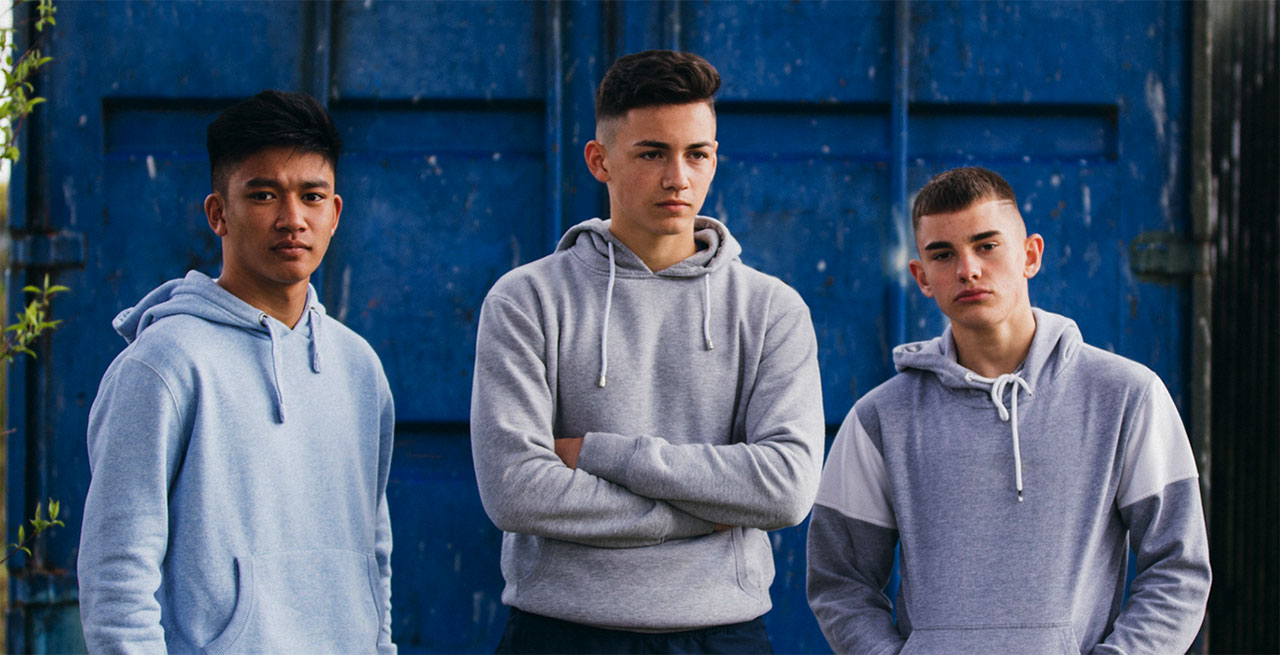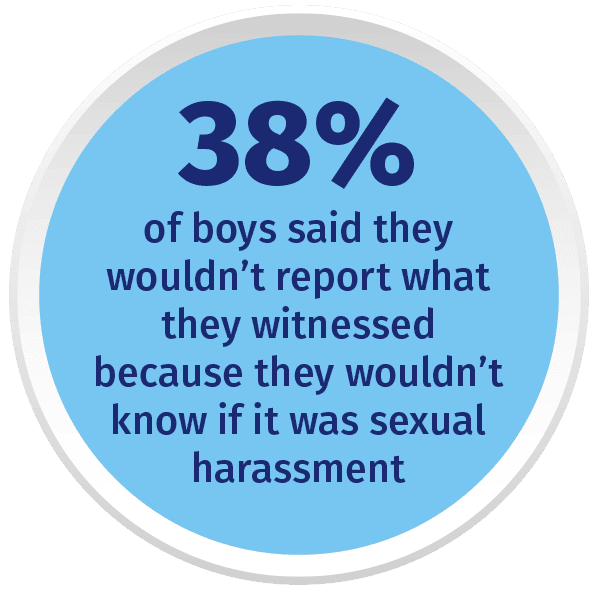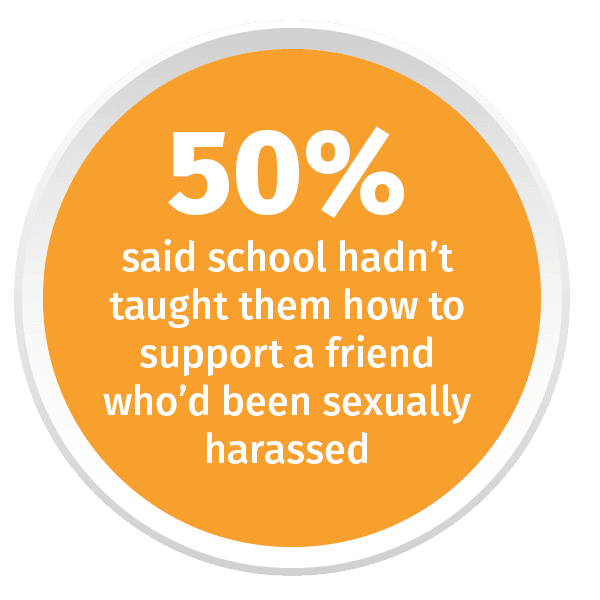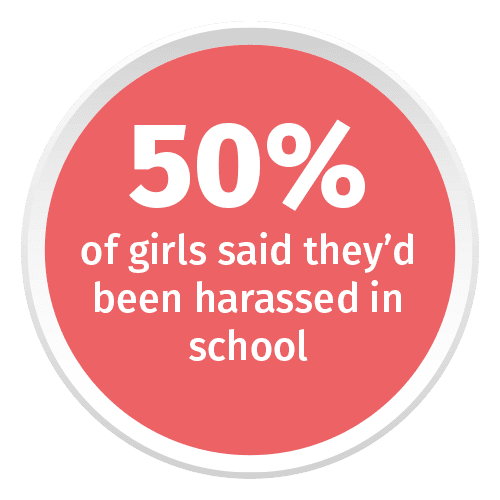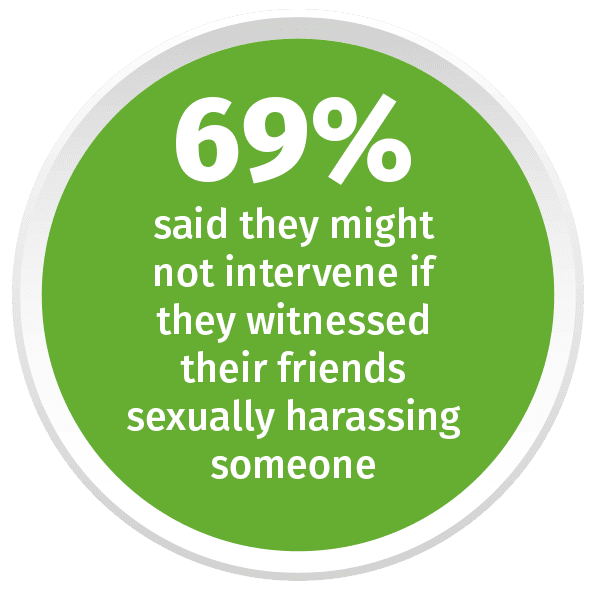 What the boys said
A lot of perpetrators don't know what they do or what they witness is actually sexual harassment.
Sexual harassment could decrease a great deal if only we were educated about it.
Boys aren't taught about what it means to be a man. Masculinity doesn't mean aggression and dominance but kindness, strength and compassion.
No child should have to deal with sexual harassment in school – you are supposed to feel more safe.
It takes strong men to stand up and call out inappropriate comments.
Be clear – What is sexual harassment?
Sexual harassment can happen to women, men, and people of any gender identity or sexual orientation. It can be carried out by anyone of the same sex, a different sex or anyone of any gender identity.
Sexual harassment can be a one-off incident or an ongoing pattern of behaviour. It describes words or behaviours which are intended to make someone feel upset, scared, humiliated or offended.
It can happen in person or in other ways, for example online through things like social media or messaging tools.
Sexual harassment can take lots of forms, including:
Someone making sexually degrading comments or gestures about someone's body, clothing or appearance
Your body being stared or leered at
Telling sexually offensive jokes about someone's sexual activity, sexual orientation or gender
Physical behaviour, including unwelcome sexual advances and touching
Someone showing sexually explicit pictures in your space or a shared space
Asking questions about someone's sex life
Offers of rewards in return for sexual favours

Sexual assault

or

rape
Harassment or Banter?
What some people might consider as joking or 'banter' is still sexual harassment if the behaviour:
is of a sexual nature
is unwanted
humiliates or diminishes someone's self-worth
creates an intimidating, hostile, degrading or offensive environment for someone
Girls' experience of sexual harassment
In 2021, young people in the Kingston and Richmond Youth Council distributed a survey to over 800 young women between the ages of 11 to 19 living in the local area, to understand their views and experiences of sexual harassment.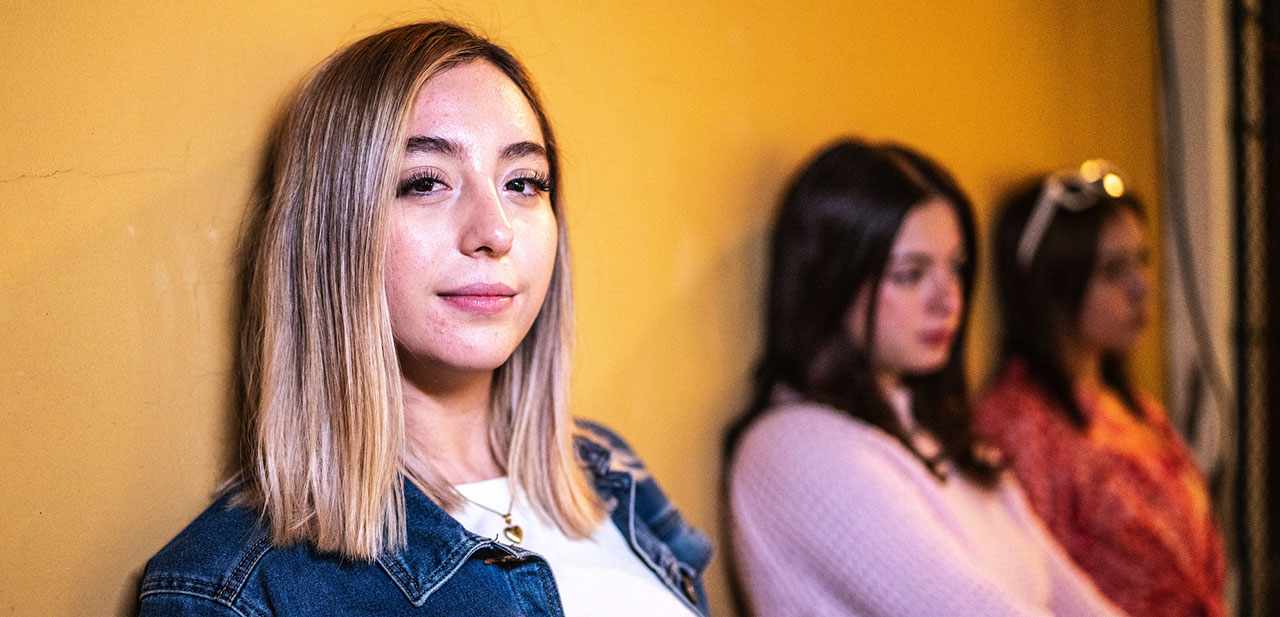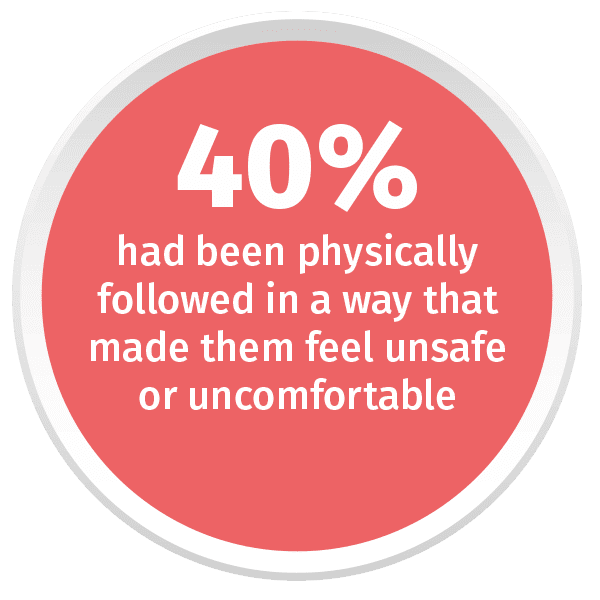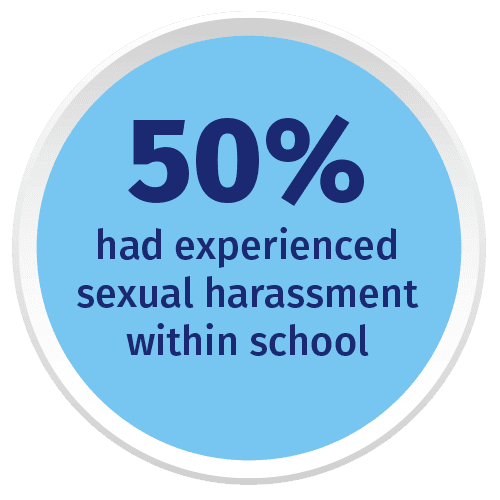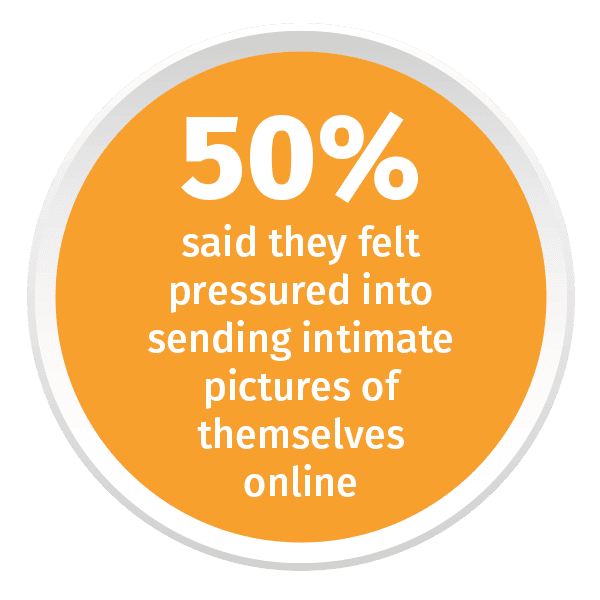 What the girls said
Sexual harassment stops me doing what I love and want to do.
The feeling of constant nervousness when I am alone is horrible… I don't want younger girls to have to feel this as they grow up.
The issue faced is twofold, not only do young women face sexual harassment, but they feel unsupported in dealing with it.
7 Ways to #StepUp – Make a difference
So how can we all step up to find the solutions right now?
Tune into this podcast (coming soon) on masculinity – what does it mean to be a man? Ask your teacher or tutor to play the podcast
How quickly can you spot the signs? Take the challenge with the Mayor of London's 'say Maaate to a mate' interactive video
Don't feel pressured to laugh along to sexist conversations or 'banter'
Call out bad language and sexist behaviour among your friends
If you see or hear something happening – check in on the banter – is everyone really feeling OK?
If you are worried about somebody being sexually harassed and not sure what to do – don't remain silent, speak to your head of year/student services for advice
Ask your school/college/university to #StepUp and become a White Ribbon supporter organisation.
Getting Help
If you've been sexually harassed or assaulted it's important to remember that it was not your fault. Sexual violence is a crime, no matter who commits it or where it happens. Don't be afraid to get help.