Protect yourself and each other...

Credit: PHE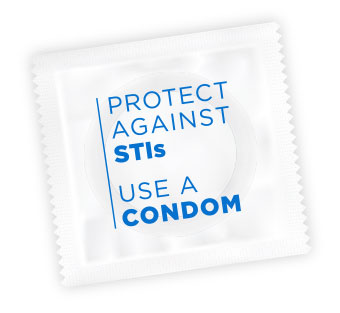 Did you know a young person is diagnosed with an
STI

every 4 minutes in England?

In 2017 over 144,000 15 – 24 year olds were diagnosed with either chlamydia or gonorrhoea – two serious infections that can have a lasting impact on your health.

Around half of all cases of chlamydia have no symptoms, so without a test you or your new partner might not know you have it. Gonorrhoea is also becoming more resistant to treatment by antibiotics, meaning there may be no cure in the future.

So how can you stop becoming one of the statistics? Easy. Use a condom.

Wearing a condom can help protect you from all sexually transmitted infections. And if you're under 25 you can get them for free – surely it's a no-brainer?

Even if you're not planning on having sex, what's the harm in being prepared?

It only takes having unprotected sex once to get an STI.
Safer is definitely sexier!
Be prepared and get protected, carry a condom... #protecteachother.
Use our search below to find where you can get free condoms in your area.
Staying protected is free. Getting an
STI

could cost you your future health.