Protect yourself and each other...

Credit: PHE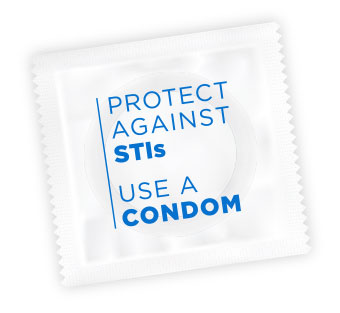 Did you know 7 in 10 cases of chlamydia are symptomless?
That means 70% of the 128,000 15 - 24 year olds who were diagnosed with chlamydia in 2016 didn't have symptoms - meaning there were no signs of infection.
That's 89,600 young people - enough to fill Wembley Stadium! - who were unaware of their infection.
How would you know if the person you were about to have unprotected sex with had an STI? Particularly if they themselves don't even know they are infected?
By the way they look?
What they say?
How they treat you?
You can't always tell, so why risk it?
You only need to have unprotected sex once to get an STI... #protecteachother. Use a condom to reduce the risk of infection from STIs.
Safer sex is sexier!