Helping you manage stress in the lead up to exams
It's completely normal to feel stressed in the lead up to exams. A little bit of stress can actually be helpful to motivate us to knuckle down and work hard. However, it's important to learn how to manage our stress levels, and to recognise when our stress levels have become too intense and seek support.
Why do we feel stressed?
When learning how to manage our stress levels, it can be helpful to understand the science behind why our bodies get stressed.
Getting started with revision
Often, getting started with revising for exams is the hardest part. It's really daunting when you have so much to learn and don't know where to begin. Rather than jumping right in, take some time before you start to organise your revision properly. This can really help to ease stress and help you focus during the revision period.
Top tips for organising your revision…
Prepare your workspace
Make sure you have a clean and tidy workspace where you feel comfortable working for long periods of time.
Plan out your revision
Make a list of all your exam dates and what you need to learn for each subject, then use a weekly planner (like this one!) to help you organise your workload. Revise a little but often – psychologists say that we can only concentrate properly for 35-40 minutes at a time.
Look after yourself
In the lead up to exams it's important to make sure that you are eating and sleeping well, and make time to rest, socialise and get some exercise. This will help keep stress levels down and allow you to be more productive when you are revising.
Work out your preferred revision style
Whilst some people focus better on their own in a quiet space, you might prefer working in a study group. Working this out early will help make the time you spend revising more effective.
Maintaining
perspective
Remember, exams aren't everything. Whilst it can be challenging to believe this when you're in the middle of your exams, how you perform in an exam does not define you – they are a small part of who you are.
Get help now
If you feel like your stress is getting overwhelming, it is important to seek help. You might want to start by speaking to family or friends about how you feel – it helps to vent and they might be able to suggest some practical ways to help you deal with your stress. See our page Talking to Someone for guidance to help you do this.
However, if it continues to feel too much, there are Services near you which can support your mental health and wellbeing during this challenging time.
The following organisations can also offer you more help if you need it…

Text YM to 85258.
Provides free, 24/7 text support for young people across the UK experiencing a mental health crisis.
All texts are answered by trained volunteers, with support from experienced clinical supervisors.
Texts can be anonymous, but if the volunteer believes you are at immediate risk of harm, they may share your details with people who can provide support.
Opening times: 24/7

If you're under 19 you can confidentially call, chat online or email about any problem big or small.
Sign up for a free Childline locker (real name or email address not needed) to use their free 1-2-1 counsellor chat and email support service.
Can provide a BSL interpreter if you are deaf or hearing-impaired.
Hosts online message boards where you can share your experiences, have fun and get support from other young people in similar situations.
Opening times: 24/7 Tel: 0800 1111

Offers support to anyone under 25 about anything that's troubling them.
Email support available via their online contact form.
Free 1-2-1 webchat service available.
Free short-term counselling service available.
Opening times: 3pm – 12am, seven days a week

Kooth – free, safe and anonymous online emotional health and wellbeing support for young people.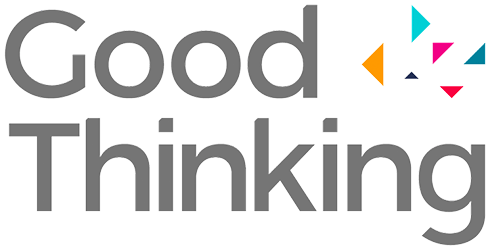 Get tips and online tools to help you cope with stress, difficulty sleeping, depression and anxiety.