Find services near you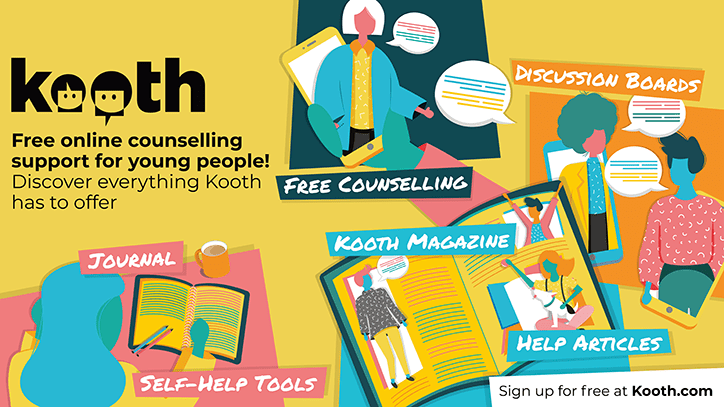 Kooth – your online wellbeing community
Due to COVID-19 (Coronavirus) developments in the UK, most walk-in sexual health clinics, and other non-appointment or non-urgent open access services for young people in your borough, will be affected. Read more
You will be directed to call the service first or go online, for example, to use online STI testing. Please check on the relevant local service webpages for details before visiting any service.
Do not attend any health service if you suspect you have Coronavirus. Please check the latest NHS information and advice at www.nhs.uk/coronavirus. This includes information about using the NHS 111 service if your need is urgent.
Spectra LGBTQ Youth Group Online
Info:
Spectra's youth group will now be running online. Spectra's youth service is for 13-18-year olds who identify as LGBTQ+ and who want a space to socialise with other LGBTQ+ young people and to find support with their mental health, identity and personal development. Our services are open to young people in London. Sessions run during term-time only.
REFERRAL
To refer yourself to be part of our group please email javaid@spectralondon.org.uk.
Once referred you will be emailed a form to collect basic information and emergency contact details. After this Javaid will invite you for a quick chat on Zoom to find out more about you and if there are any ways Spectra can best support you. Finally, you will be ready to join!
SESSIONS
Sessions will take place through Zoom on:
Monday's 7pm-8pm (chat and chill)
These sessions are designed to be a space for young people to talk about their week and anything that is on their mind. The youth worker and sessional worker will be available to talk to, and can sign-post you to mental health support, other LGBTQ+ services and sexual health services.
Friday's 5pm-6pm (activity session)
These sessions are structured around themes to help young people with their selfdevelopment, with a focus on emotional wellbeing, relationships and queer identity. Keep an eye on our Instagram page where we will be giving regular updates on what sessions are coming.
Follow us @student_spectra
Services:
Emotional Health and Wellbeing
LGBTQ - Lesbian / Gay / Bisexual / Transgender / Questioning
Youth Services
Opening Hours:
| | |
| --- | --- |
| Monday: | 7.00pm - 8.00pm Chat and chill |
| Friday: | 5.00pm - 6.00pm Activity session |
Please note: The website is not checked on a daily basis. Some service details may not reflect real time / last minute changes. If in doubt, please call or email the service directly before travelling to avoid disappointment.