IMPORTANT changes to sexual health clinics affecting Merton, Wandsworth and Richmond from 19th November 2018 – Find out more here »
The Point @ Wolverton Centre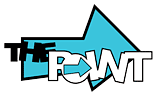 Sexual Health @ The Wolverton Centre
Kingston Hospital, Galsworthy Road
Kingston upon Thames
KT2 7QB
Telephone: 020 8974 9331
Info:
The Wolverton Centre is a dedicated Sexual Health Clinic open Monday to Friday. The centre was established in 1995 and is located on-site at Kingston NHS Trust Hospital. The clinic specializes in sexually transmitted infections (STI's), contraception, HIV, and specialist genitourinary medicine services.

Drop-in Young People's Contraception & Sexual Health Service for those 18 and under. Provides contraception, emergency contraception, free condoms, screening for infections, pregnancy testing, relationship advice and sexual health advice. The Point is a young people's dedicated walk-in service on Tuesday 4pm – 6pm. However, all young people are welcome to attend any of the other wide choices of clinics the Wolverton Centre offers. See the website for details www.sexualhealthkingston.co.uk
Young people are welcome to discuss any mental health or emotional issues or to talk about relationships. Health Advisors can see young people either once or for a few times and also refer them to the service that is best for them. All young people aged 24 and under. At the clinic reception, young people should say they wish to speak to a Health Advisor if they would like to discuss any emotional issues or talk about relationship worries.
Services:
Sexual Health
Sexually Transmitted Infection (STI) Testing
Free Condoms
Chlamydia Screening
Chlamydia Treatment
Advice
Relationship / Domestic Violence
Sexual Assault Advice, Help and Information
HIV Testing
Free Emergency Contraception
Free Emergency Contraception
Contraception
Free Pregnancy Testing
LARC (Coils, Implants, Injection)
Contraception (e.g. The Pill)
Advice
Free Condoms
Pregnancy
Free Pregnancy Testing
Advice
Young Parents Services
Opening Hours:
| | |
| --- | --- |
| Tuesday: | 4.00pm - 6.00pm |
| Notes: | For full opening times for The Wolverton Centre see the website. |
Please note: The website is not checked on a daily basis. Some service details may not reflect real time / last minute changes. If in doubt, please contact the service directly to ask questions before travelling.
Directions:
The Wolverton Centre is based next to the Accident & Emergency Department on the Kingston Hospital site. Visit www.sexualhealthkingston.co.uk for directions and information regarding public transport / parking.