Due to COVID-19 (Coronavirus) developments in the UK, most walk-in sexual health clinics, and other non-appointment or non-urgent open access services for young people in your borough, will be affected. Read more
You will be directed to call the service first or go online, for example, to use online STI testing. Please check on the relevant local service webpages for details before visiting any service.
Do not attend any health service if you suspect you have Coronavirus. Please check the latest NHS information and advice at www.nhs.uk/coronavirus. This includes information about using the NHS 111 service if your need is urgent.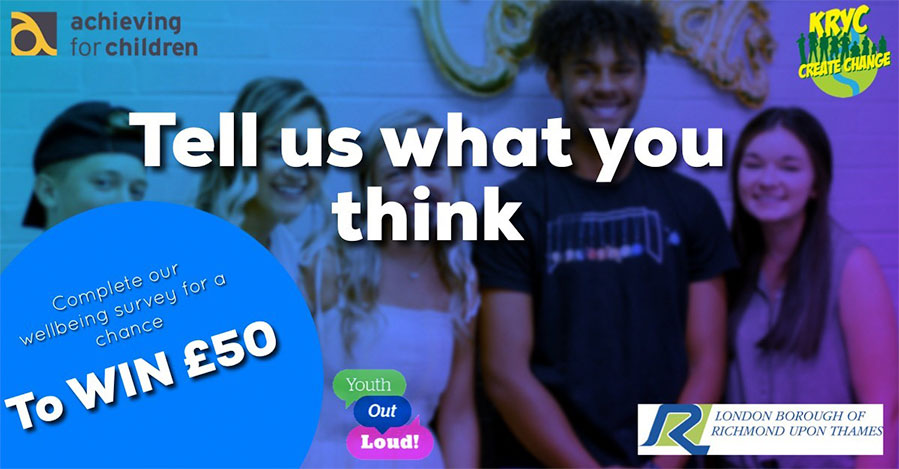 Do you live or study in Richmond borough? Kingston and Richmond Youth Council want to hear your voice! Tell us what you think about life in Richmond, including the Covid-19 situation. We'll then use this information to improve your local services and make Richmond Borough a better place for all its young people.
This survey was made by young people, for young people.
All the information you provide will be confidential and anonymous.
Take part and you could win one of 10 prizes of £50 Love to Shop vouchers!

×Dismiss
Survey ends 7th August 2020
BOSS (Basement One Stop Shop)
Info:
Come along to The Basement One Stop Shop. A drop-in service for young people in Kingston and Richmond where you can get condential advice and support.
Want information about drink or drugs?
Mondays (term time) 4pm - 6pm.
TAKE CONTROL, BE YOUR OWN BOSS!
Services:
Drugs and Alcohol
Young Peoples Drug and Alcohol Services
Information, Advice and Support
Opening Hours:
| | |
| --- | --- |
| Monday: | 4pm - 6pm (term time only) |
| Notes: | TERM TIME ONLY |
Please note: The website is not checked on a daily basis. Some service details may not reflect real time / last minute changes. If in doubt, please contact the service directly to ask questions before travelling.