Find services near you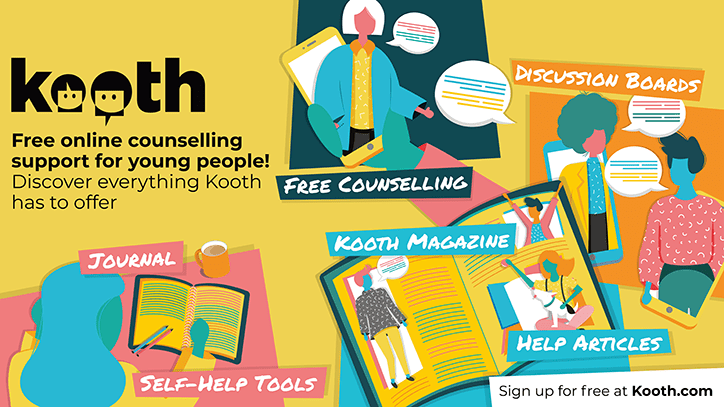 Kooth – your online wellbeing community
Due to COVID-19 (Coronavirus) developments in the UK, most walk-in sexual health clinics, and other non-appointment or non-urgent open access services for young people in your borough, will be affected. Read more
You will be directed to call the service first or go online, for example, to use online STI testing. Please check on the relevant local service webpages for details before visiting any service.
Do not attend any health service if you suspect you have Coronavirus. Please check the latest NHS information and advice at www.nhs.uk/coronavirus. This includes information about using the NHS 111 service if your need is urgent.
SHSWL @ Wide Way Medical Centre

Wide Way Clinic
15 Wide Way
Mitcham
CR4 1BP
Telephone: 0333 300 2100
Website: https://shswl.nhs.uk/
Info:
PLEASE NOTE: This is a nurse led service, we are able to offer contraception and routine (asymptomatic) check up for infections. If you are experiencing symptoms of an STI ( such as discharge or pain passing urine, pain, lumps, bumps or rashes) you will need to go to the service at 160 Falcon Road, SW11 2LN.
The Monday clinic is run by a doctor and nurses. It is for men and women of all ages and offers routine contraception and sexual health services. Do not use this service however if you are experiencing symptoms of an STI. You will need to visit one of the GUM Clinics at Balham Health Centre or Queen Mary's Hospital, Roehampton.
Call us on 0333 300 2100 to book a convenient appointment or we have a dedicated walk-in clinic for young people aged 21 and under on Thursdays from 2.45pm to 4.45pm. At this clinic you can get FREE Condoms, emergency contraception, pills and advice. LARC can be discussed and administered, please call first for any questions about LARC. We can test for Chlamydia and Gonorrhoea as part of the national screening programme, and HIV and Syphilis if appropriate. Treatment for chlamydia is also available.
All services are free and confidential.
Find where to get FREE condoms here »
Services:
Sexual Health
Sexually Transmitted Infection (STI) Testing
Free Condoms
Chlamydia Screening
Chlamydia Treatment
Advice
Relationship / Domestic Violence
Sexual Assault Advice, Help and Information
HIV Testing
Free Emergency Contraception
Free Emergency Contraception
Contraception
Free Pregnancy Testing
LARC (Coils, Implants, Injection)
Contraception (e.g. The Pill)
Advice
Free Condoms
Test Service
Pregnancy
Abortion Services
Free Pregnancy Testing
Advice
Young Parents Services
Opening Hours:
| | |
| --- | --- |
| Monday: | 3.00pm - 7.00pm Appointment only |
Please note: The website is not checked on a daily basis. Some service details may not reflect real time / last minute changes. If in doubt, please contact the service directly to ask questions before travelling.