Find services near you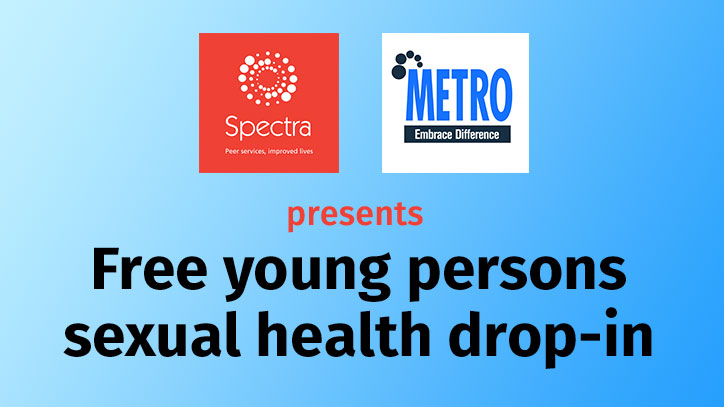 Free Condoms, C-Card sign ups, Free Chlamydia & Gonorrhoea testing (for over 16's), Mentoring referrals, Advice & information for anyone 13-25 years old.
Due to COVID-19 (Coronavirus) developments in the UK, most walk-in sexual health clinics, and other non-appointment or non-urgent open access services for young people in your borough, will be affected. Read more
You will be directed to call the service first or go online, for example, to use online STI testing. Please check on the relevant local service webpages for details before visiting any service.
Do not attend any health service if you suspect you have Coronavirus. Please check the latest NHS information and advice at www.nhs.uk/coronavirus. This includes information about using the NHS 111 service if your need is urgent.
Catch 22 DiSC
The Chaucer Centre
Chaucer Building, Canterbury Road
Morden
SM4 6PX
Telephone: 0203 701 8641
Info:
Support for young people, under the age of 25, with their own, and/or affected by someone else's, substance / alcohol misuse. Catch22 DiSC provides confidential one to one support tailored to individual needs. Catch22 DiSC also offers advice, information and brief interventions and activities across Merton. C22 DiSC also provides registration for C-Cards and condoms via drop in to Chaucer Building, Canterbury Road, SM4 6PX.
Young Person's Services – self, parent/carer and agency referral
Advice & Information
Tailored 1:1 support with a specialist substance misuse worker
Alcohol/Drug Awareness Workshops
Sexual Health Awareness Workshops
Stop Smoking Service
Brief Sexual Health/Alcohol and Substance Misuse Interventions
Activities as part of the risk and resilience program offered by the detached team around Merton
Parent/Carer's Service – self and agency referral
1:1 support with a specialist substance misuse Parent Support Practitioner
Alcohol/Drug Awareness Workshops
8 week Alcohol/Drug Awareness Training Programme
Advice & Information Drop In Sessions
Professional's Services
Information & Advice stalls at community/agency events
Advice & Consultation
Substance Misuse & C-Card training
Services:
Sexual Health
Sexually Transmitted Infection (STI) Testing
Free Condoms
Chlamydia Screening
Advice
Relationship / Domestic Abuse
Sexual Assault Advice, Help and Information
Contraception
Pregnancy
Advice
Young Parents Services
Emotional Health and Wellbeing
Counselling
Information and Advice
LGBTQ - Lesbian / Gay / Bisexual / Transgender / Questioning
Mental Health Services
Relationship / Domestic Abuse
Sexual Assault Advice, Help and Information
Young Parents Services
Youth Services
Drugs and Alcohol
Young Peoples Drug and Alcohol Services
Information, Advice and Support
Opening Hours:
| | |
| --- | --- |
| Monday: | 9.00am - 5.00pm |
| Tuesday: | 9.00am - 5.00pm |
| Wednesday: | 9.00am - 5.00pm |
| Thursday: | 9.00am - 5.00pm |
| Friday: | 9.00am - 5.00pm |
| Notes: | Flexible appointments as needed |
Please note: The website is not checked on a daily basis. Some service details may not reflect real time / last minute changes. If in doubt, please call or email the service directly before travelling to avoid disappointment.