Share affection, not infection!
Make sure the only things you share with your partner are romantic moments, and not a sexually transmitted infection or the risk of an unplanned pregnancy.
At this time of year it can feel as though everyone has a girl/boyfriend, but don't feel pressurised into doing something you don't want to do just so you also have a partner on Valentine's Day. You can be romantic without having sex – click here for suggestions from young people about how to show someone you love them without having sex (and without spending all your money either!)
If you are planning to have sex, protect yourself by using a condom.
If you are planning to have sex make sure you protect yourself from a sexually transmitted infection and an unplanned pregnancy by using a condom.
By having unprotected sex you could be putting your health at risk. Sexually transmitted infections are more common in young people than in older age groups, 6 out of 10 people diagnosed with Chlamydia and Gonorrhoea in 2016 were between 15-24 years.
You do not need to have sex with lots of people to get a STI, you only need to have unprotected sex once to get an infection or to pass one on. But the more sexual partners you have the greater your chances are of getting a STI.
Many STIs don't always have symptoms so you may not be aware that you have caught an infection and if left untreated STIs can cause long term damage to your health, including causing infertility.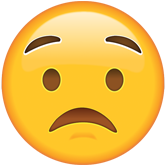 'What it's like to have an STI?'
Watch the short video (01:53 mins) »
Credit: PHE
Update Required
To play the media you will need to either update your browser to a recent version or update your
Flash plugin
.
Going to get it on? Then protect yourself by planning ahead…
Make sure you are prepared for the most romantic day of the year, and take care of your partner by always having condoms (you may be able to get them free!) close by. Also make sure that you have recently been checked for STIs, including HIV - these services are free and confidential.
Protect yourself and your sexual partner
This Valentine's Day, protect yourself and your sexual partner by:
Knowing your partner's sexual history
If by any chance things don't go to plan and you have unprotected sex with a new or casual partner:
Visit a sexual health service where you will be able to speak with one of the advisors who are all trained to provide friendly, confidential and non-judgemental advice. You can get tested and, if necessary, some infections can easily be treated with a course of antibiotics, so there is every reason to get yourself checked out. If you have an infection, your partner will need to get treated too.
If you think you might be at risk of being pregnant, young women can get free emergency contraception, but you need to act quickly within 72-120 hours of unprotected sex - the earlier you take it, the more effective it is at preventing unwanted pregnancy. Click here for more information.