Get set for Summer!
As summer is fast approaching, and with more lockdown changes possible, some of us feel excited about getting out there and "celebrating" returning to normal. But some of us may not feel ready yet, and that's okay too.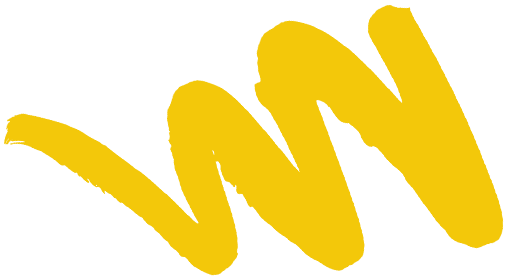 It is completely understandable that you might feel anxious about going out, especially if you haven't been around crowds in a long time.
Your mind and body may have lower tolerance levels, whether this is how sensitive and safe you feel in your surroundings or in the group you are with, or how your body reacts to lots of noise, or drinking alcohol. For some helpful tips, watch this video from the Merton U18s COVID Community Champions about preparing for life after lockdown.
Different people have different ways of enjoying summer. For some, going out may involve eating out; some stick with soft drinks whilst others drink alcohol; many do something completely different like shopping, sports, a walk or film. So try not to feel pressured into situations in which you're not comfortable. We don't always need to change things we've got used to over the last year. You are not alone in feeling this way. What's important is that we go at our own pace.
What can I do to prepare?
If you're going out to have a great time, here are some top tips to help you make sure you stay safe whilst having fun.
Thinking about drinking alcohol?
Make sure you know about alcohol and the law ‐ it's illegal for someone under 18 to buy, attempt to buy or be sold alcohol. But if you do try alcohol …
Start slow and go slow. Learn your limits and stick to them.
Eat! Food will give the energy to keep you going, as well as line your stomach.
Plan ahead, and plan a 'get away' ‐ you might not need it, but it's always worth thinking about agreeing with someone you trust to give them a call to collect you. Or calling it a night with your bestie in tow, and heading home if things get too crazy.
What about taking drugs?
Most young people do not use illegal substances. It's important that you understand the law relating to illegal drugs, as well as potential serious effects on your health, particularly mental health.
However some may still choose to smoke cannabis, or try other drugs. You might have heard of edibles ‐ food products such as gummy bears or brownies, often containing a large amount of the active ingredients (THC and CBD) in cannabis. The amount can really vary; some contain other harmful drugs too. The effects of eating edibles can take 1‐3 hours, with greater intensity over a longer time than through smoking cannabis. This means it's easy to accidentally take a larger dose than you wanted to. So…
Read the label ‐ look at strengths.
Eat a meal first.
If you try edibles, wait a few hours to see the effect on you, if you plan to take more.
Keep edibles away from children, as they often look just like sweets.
Finally, nicotine… It's important to know that selling cigarettes or vaping equipment to someone under 18 is illegal, as is buying them for someone else who is under 18.
Remember that you don't have to use alcohol or other drugs to have fun.
Deciding to have sex?
Whether you're starting dating, having sex for the first time, with new partners or in a steady relationship, safer sex is best.
Practising safe sex means, using a condom to keep yourself safe from sexually transmitted infections (STIs) and unwanted pregnancy. You can access free condoms and STI testing here.
It's also important to ensure any sex you have is consensual. Sex with consent means you both agree to do something sexual, feel happy and comfortable with it, with neither of you feeling pressured to do something you don't want to do.
Remember, even if you and your partner first consent, you have the right to change your mind and say "no" or "stop" at any point.
Being drunk or high might mean either or both of you are much less aware of what is going on, and therefore are not able to give full consent.
You can read more about sex, consent and the law on the Brook website here.
When it's all going on
Check in with yourself ‐ how do you feel? Would you do this if you were alone? How will you feel about this tomorrow? What can you do to make this experience feel better?
Good friends make you feel good. Great mates respect your choices, whether this is saying you've had enough alcohol (bottle of water instead?), or that you feel uncomfortable in a certain situation.
Check in with your friends ‐ do they look happy, or unwell? Do they look tense and panicky? Or are they drowsy and sleepy?
Follow your instincts. If you are worried that something doesn't feel right, it probably isn't right. It is often harder to live with the consequences of something going wrong, than dealing with the situation quickly. But if things do go wrong, don't be afraid to offer or ask for help fast. Being the best friend you can be might mean delivering some basic first aid. But it could even mean calling an emergency service should it come down to it.
The morning after the night before
Hopefully, you've had a great time but remember,
To check in the next day with yourself and your friends – you might feel low afterwards, especially if you've been drinking alcohol or smoked cannabis or are just lacking sleep. Rest, eat, drink water, sleep.
If you had unplanned and/ or unprotected sex, you can usually prevent pregnancy if you act fast. Find your local service for emergency contraception.
If the sex you had wasn't consensual, seek help. You don't have to report it to the police, but you can still get help. Whether you are a girl or boy you can call Rape Crisis South London which has a free rape and sexual abuse support helpline: 0808 802 9999, or contact a local specialist sexual health service.
If you or someone you know is worried about dealing with a drug or alcohol problem, call FRANK anytime confidentially on 0300 123 6600, or look for a local young people's service near you.
Make sure summer 2021 is a summer to remember ‐ for all the right reasons. Enjoy it as soundly and safely as possible with your friends and family.
Here are some links for services available to support you or check out our Play Safe This Summer page for more top tips.

Kooth ‐ Free, safe and anonymous online emotional health and wellbeing support for young people.

The Mix ‐ essential support for under 25s.

Rape and Sexual abuse Support Centre – information and support for victims of rape or sexual abuse.
Find where to get FREE drug and alcohol advice services near you