"And so with the sunshine and the great bursts of leaves growing on the trees, just as things grow in fast movies, I had that familiar conviction that life was beginning over again with the summer."
F. Scott Fitzgerald, The Great Gatsby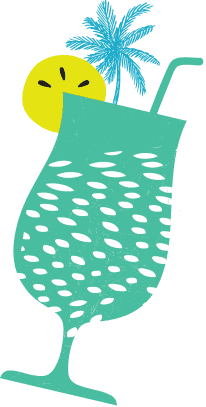 You may have just finished your exams, completed your time at school or college, thrown out your uniform and ripped up your revision notes and now you're looking for some fun and relaxation over the summer. Whatever you get up to, whether it's chilling out at home, going to a festival or on a holiday with mates, make sure you're looking after yourself and staying safe. Remember, not everything that happens in summer, stays in summer; actions have consequences and seasons change!
Here are some top tips to keep you happy and healthy this summer:
Festival Fun
Arrange a meeting point, somewhere easy to find & memorable, just in case you get separated from your friends.
Don't leave anything valuable in your tent!
Take some anti-bacterial gel so you can clean your hands before eating and after going to the loo. Pack wet wipes, use deodorant and stay out of the mud!!! (It's probably a combination of dirt, bodily fluids, spilled alcohol and overflowing port-a-loo – not the same as a mud bath at the spa.)
Don't just set up shop in the first open space you see. You don't want to pitch up right next to a stage, in a walk way or at the bottom of a hill – if it rains, the water will be running straight for you. It may seem like a great idea to pitch your tent right next to the port-a-loos in case you need to make a desperate dash, but in reality there will be a constant queue of people lined up by your tent at all hours of the day and night and if you're really unlucky the contents of a port-a-loo may spill out and surround you... Pick somewhere flat & dry, and away from the stage & walkways.
If you're going to take drugs at a festival think about the dose that you are taking - there is no safe level of illicit drug use. You can never tell exactly what an illegal drug contains by its appearance or what effect it will have. So, keep hydrated, if you feel unwell or unusual, then seek immediate help from the onsite medical aid area (your festival will have one). Plan ahead, stay with your friends & think about how you would react if something went wrong - this will help you to reduce the risk of anyone coming to harm if things don't go as planned. Remember that every second counts, so react fast and if in doubt, call an ambulance immediately.
It's not a good idea to mix alcohol & drugs, there have been many cases where people have mixed the two and it's gone wrong – even if they've mixed use before. There's just no way of telling how your body will react.
At some UK festivals, such as Reading and Leeds, you can get your drugs tested by organisations such as The Loop.
For more tips visit The Mix.
Happy Holidays
Go in a group of an even number, that way it's less likely any one person is going to feel left out.
Before settling on Magaluf because friend's, sister's, best friend's brother went once 4 years ago and said it was okay, it's best to do a bit of research before you hand over your money. Get a few suggestions together, look at the pros and cons and do a vote – this should keep the process as simple and fair as possible. Read reviews, check a few holiday websites and find a reasonable deal within everyone's budget.
On holiday, there's nothing worse than getting your transfer from the airport and pulling up outside a horrible, run down hotel in the middle of nowhere… Inbetweener's Movie springs to mind. So once you've decided on the destination you need to look into hotels. Find out what everyone would like as a bare minimum and work from there – ideally you want enough beds and a nice clean bathroom.
If you're drinking whilst abroad, buy alcohol for pre-drinks at the airport. It may be a bit more expensive than waiting 'til you get out of the country, but at least you know what's really in the bottle!
After settling into your hotel, locate the nearest supermarket and load up on big bottles of water and snacks to keep in your room.
Make sure you have a valid European Health Insurance Card (EHIC). The EHIC gives you the right to access state-provided healthcare during a temporary stay in another European Economic Area (EEA) country or Switzerland. Apply for or renew an EHIC using the official EHIC online application form. This is free of charge. Beware of unofficial websites, which may charge if you apply through them.
Summer Safety
Getting sunburnt is actually very dangerous and damaging to your skin and health so make sure you use a sun cream with a minimum SPF of 30. Apply the cream at least 20 minutes before you go into the sun and multiple times throughout the day - If you are going to get wet, use a water resistant sun cream. If you can, try and stay out of the sun when it is at its peak from about 11.00am – 3.00pm.
Planning on having sex over summer? Wherever you are, you need to keep yourself safe from STIs and unwanted pregnancies. Make sure you pack condoms in your suitcase, or keep one in your purse, even if you don't end up needing one you may be the knight in shining armour to a friend who does. Store your condoms somewhere dry and preferably at room temperature, both heat and the cold can cause your condoms to deteriorate & don't use oil-based products for lube because this will weaken the latex. Find out where to get free condoms here.
You may be able to buy laughing gas like it's harmless but that doesn't mean it's true. "Legal highs" or NPS (New Psychoactive Substances) such as Nitrous Oxide have actually been illegal since 2016 and are so for a reason. Although the effects of the gas aren't long lasting, you could cause yourself some physical damage like losing your balance and hitting your head, so if you're doing it make sure you're sitting down. Mixing laughing gas and alcohol can be deadly – as can taking the gas direct from the canister (this can starve your brain of oxygen) which is why most people use balloons.
For more information on drugs in general Talk to Frank .
Keep yourself safe this summer by learning your limits and sticking to them. It's always cooler to be able to speak in coherent sentences than to be passed out on the floor, say no when enough is enough and don't worry about what other people think. There's no need to carry on drinking just because your friends are. You don't have to try drugs just because they're around you. Pace yourself and you can make the fun last longer!