Looking after
yourself during

Coronavirus
As you know there have been some really big changes in our lives recently because of coronavirus; the government has asked as many of us as possible to stay home, schools are only open for some children and we've been asked not to mix with people outside our households. We are now being asked by the government to
stay alert

to help control the virus. This means we should continue to practise

'social distancing'

, which means we must:
Stay at home as much as possible
Work from home if you can
Limit contact with other people
Keep your distance if you go out (2 metres apart where possible)
Wash your hands regularly
Do not leave home if you or anyone in your household has symptoms.
Here is some more detailed information from the government (correct at 24 May 2020) helping young people to understand better what social distancing means for them, in terms of staying alert and safe.
Social distancing
is the new normal

for now
The Director General of the World Health Organisation said, "Even if you don't get sick, the choices you make about where you go could be the difference between life and death for someone else".
The children's commissioner has created a useful guide to answer your questions about coronavirus, it explains how you can stay safe and protect other people and how to help you make the best of your time at home.
Social distancing and staying home can be hard to deal with.
It's normal to feel anxious, frustrated or bored. You are not the only one feeling these emotions:
It's really important in these times that you talk about how you are feeling to friends and family. We are all going through this together and sharing worries is very helpful.
Having a good night's sleep will also help. Pushing your boundaries and watching TV or gaming later than usual will disrupt your sleep patterns, and may cause you and your family extra stress. Try sticking with a regular bed-time (better than daytime catnaps), plan a relaxing bedtime routine, and park some of your worries by noting them down before going to bed.
Being inside all together can lead to tensions and annoyances rising. If things get rough walk away if you can and find some space to give everyone time to calm down. Making rotas can also help when people are arguing over who gets to use the TV or console!
Support in your
local area
Many of your local youth services, schools and community centres or groups are physically closed but many are still offering online support, such as chat rooms, podcasts and activities through weblinks.
Take a look at your Council's COVID19 information pages and speak to your own family about getting signed up to receive newsletters or email updates.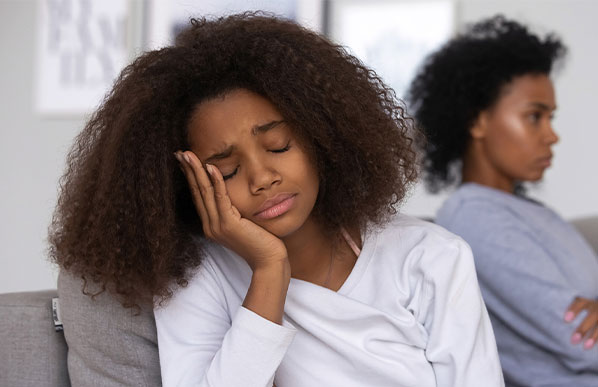 It's so important not to bottle up how you are feeling, don't struggle in silence. Talk to your friends or family. If you can't do that there are lots of organisations that can help you:
Childline
if you're under 19 you can confidentially call, email or chat online about any problem big or small
Freephone 24/7 helpline: 0800 1111
Sign up for a childline account on the website to be able to message a counsellor anytime without using your email address or chat 1:1 with an online advisor
Kooth Online
Counselling
Free to young people living or educated in South London
Samaritans
if you're in distress and need support, you can ring Samaritans for free at any time of the day or night.
Freephone: 116 123 (24 hours)
The Mix
If you're under 25 you can talk to The Mix for free on the phone, by email or on their webchat. You can also use their phone counselling service, or get more information on support services you might need.
Freephone: 0808 808 4994
(1pm - 11pm daily)
… and some useful websites with other wellbeing
& emotional health information
Government guidance for the public on mental health and wellbeing: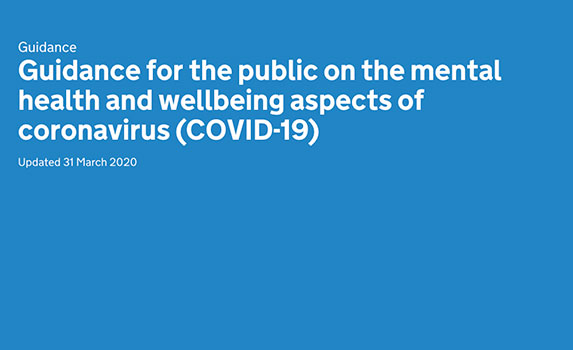 Young minds – National website: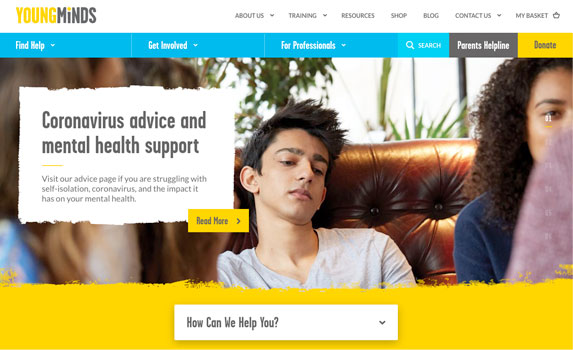 Getting it on pages, health & wellbeing advice and services for 13-19 year olds in South West London: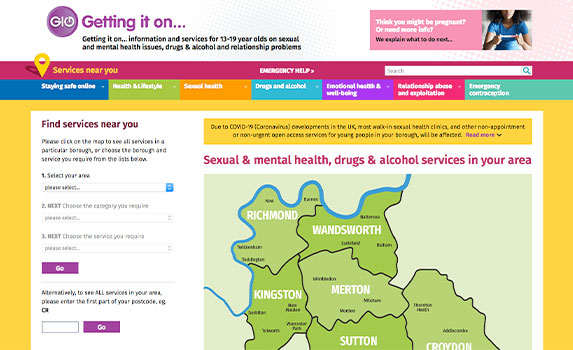 Finally, your parents or carers might also be finding it a little rough at the
moment too. Help them to help you, let them know about these useful guides